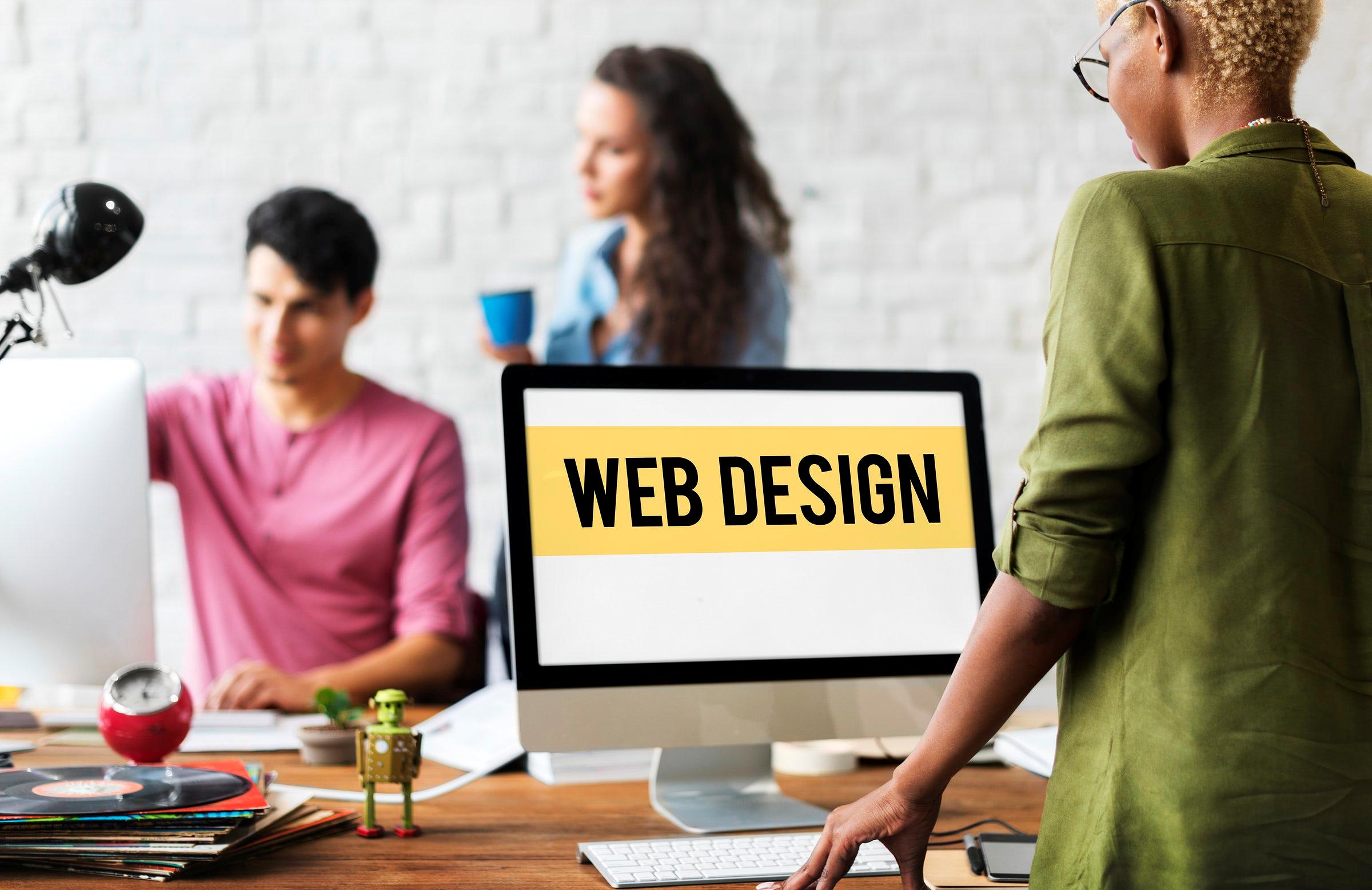 Today, websites are common for every organization; commercial, educational, non-profit or other. There may be several firms belonging to a single industry located in a particular region and each one may have its own customized website. With so much competition, how can a business ensure that its website stands out, attracts prospective customers and converts them into genuine sales? Majestic People Infotech (MPI) is a leading website design and development company in India that will provide result-oriented web designs for businesses.
How do we do that? MPI's approach to website development is to opt for modern web designs, in contrast to traditional web templates. Figuratively speaking, "the secret behind prized cooking recipes is not in their ingredients, but rather in the way they are presented". Similarly, MPI's advantage in website designing and website development is the utilization of modern web designs. Our team constantly monitors the new trends in technology, business and even fashion. New web templates, features and styles emerge almost every fortnight.
From research and successful implementations, our approach to developing modern web designs features the following elements;
1. Unique and large typography: MPI chooses unique typography or customizes popular fonts to uniquely represent a business online. Several businesses have specific fonts or typographies that give their online presences unique identify when compared to competitors. Moreover, MPI chooses typography in web designing projects that give subtle hints about the activities of a business, its approach and its mother industry. We also properly align and arrange the website's text to make it more readable. A strategy that MPI uses in content alignment is to direct website users to the most important information and enable them to follow the structure of the website.
2. Hero Images and Banners: A hero image is a term used to describe an oversized banner image at the top of a website. MPI uses large sized hero images to give website visitors a first glimpse of a company's offering with full width placement on the top of a homepage. MPI uses high resolution graphics and conversion goals such as signup forms to instantly implement call-to-action moves. A hero image or banner can give a personal touch that immediately builds credibility for a brand name.
3. Background Videos: Modern web designs use content to a minimum, relying more on videos, images and call-to-action functionalities. We give business the option of adding videos in the background of a webpage, preferably the Home Page of the website. MPI uses these videos to narrate content and significantly reduce amounts of typed content elsewhere in the website. The advantage of background videos is that they grab the attention of visitors from the very first moment. Importantly, these videos allow visitors to understand the key points of a company.
4. Product/Service Images: MPI integrates product images of large sizes in its website designs. We also ensure that the images are responsive to ensure an optimized experience for viewers coming from different devices. The advantage of using images that denote a business' product or service is that allow visitors to visualize these particular products or services. Besides, labeling such images with search-engine friendly metadata and captions assist in search engine optimization of the website.
5. Mobile Responsiveness: Modern website users access the internet from various platforms including PCs, mobile phones, tablets, and most recently smart watches. The MPI team recognizes this and mandatorily develops web designs that are responsive to all devices. Our modern web designing approach ensures that all images are equally accessible from any device. In addition, we utilize the most advanced web designing tools to facilitate automated tuning of website content to the device from which it is being accessed.
Majestic People Infotech (MPI) has earned a good reputation among clients for its focus on modern web designs and fusing creativity with the best of web technology. We do not just develop a digital presence of a business; we add life to it which will attract prospective customers. Businesses, educational organizations, financial institutions, and even government departments are invited for discussions on how MPI can develop modern websites as per your requirements or revamp your existing ones to match the latest trends.
The representatives of Majestic People Infotech can be reached via email at
info@themajesticpeople.com or by dialing our registered number at +91- 422-4385890. Interested clients are also welcome to visit us directly at our office in Coimbatore,India.