Competition is very high in business these days and the recent trend of automation along with dominance of the internet has made it tougher. Technology in many forms is advancing at breath-taking speeds and it is high-time that businesses in India as well as neighbouring regions join the bandwagon. Speaking about technological advancements, the rising popularity of mobile applications and enterprise mobile applications need to be highlighted.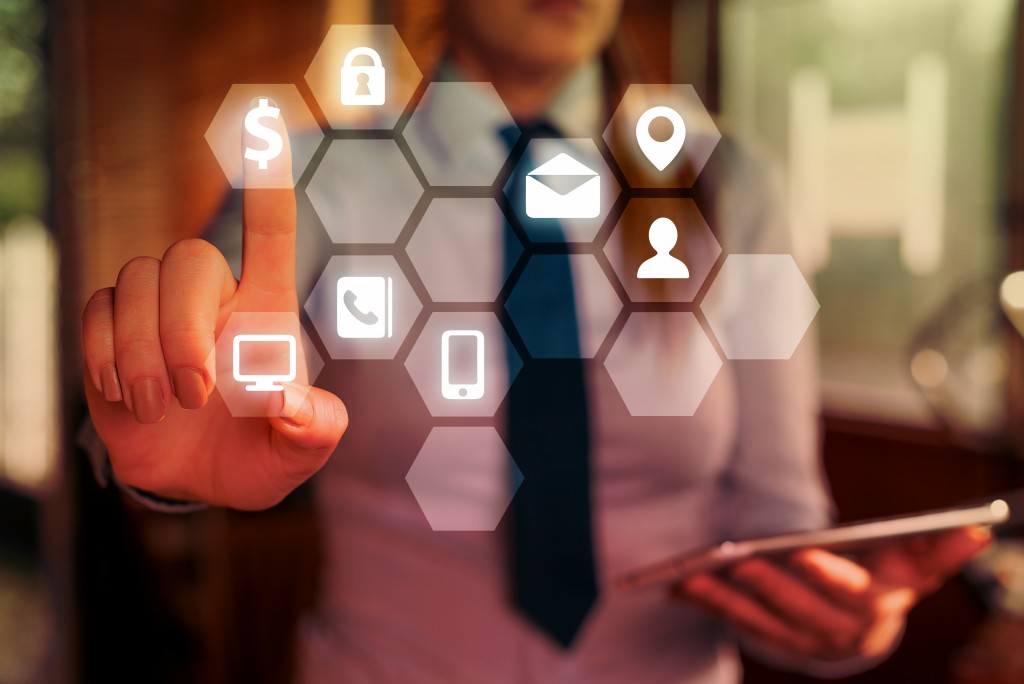 A mobile application can be defined as a software programme that operates on mobile platforms such as smartphones, androids, tablets, iOS devices, and more. Well, that is already known. The factor that still hasn't been explored to a great extent is how mobile applications can be beneficial to businesses. Several companies still not feel that mobile applications are necessary in their respective IT investments. The common argument is that they already have websites; then why are mobile applications required? This is a misconception.
"Mobile Applications are completely different and serve other purposes when compared to websites."
A website is like a digital visiting card while a mobile application is your product. The reason why your business also needs to develop a customized mobile application is simple. Almost every consumer owns a smart-phone or android today. Chat-messenger applications such as WhatsApp and easy access to the internet with digital plans offered by various operators make a person spend most free time in front of his or her smart-phone.
Hence, developing an enterprise mobile application can capture the attention of these prospective-consumers as they continuously use mobile devices. Such mobile applications can be offered free to customers through downloads from online play stores or the company's website. However, the benefits that mobile applications offer to businesses may vary according to the relevant industry or sector. Here are some of them:
Banking & Finance
These sectors can have several benefits by developing unique business mobile applications. Applications can be developed which will enable customers to do conduct banking transactions or apply for loans from any location and at any time. The easiness along with not needing to visit banks or finance institutions directly will encourage more consumers to the services you offer. Chat APIs can also be integrated with mobile applications. A little bit of AI can also boost the prospects of banking and finance mobile applications. People can pass any query or concern they have from the convenience of mobile phones and get immediate responses.
E-Commerce
There are several e-commerce platforms on the web, but their growth on mobile devices is still limited. E-commerce is simply sharing the products or services that a company offers on the web. Existing customers and prospective ones can place orders on such platforms and have the goods delivered right to their homes. What if one could place orders, purchase or procure services right from their mobile devices? There is a lot of potential in this for business of all sizes and industries in addition to individual professionals. Retail stores, brand-names, lawyers, and medical professionals are just a few examples of those who can increase business by developing e-commerce applications.
Travel & Tourism
Transport operators and tourism agencies can benefit a lot by developing mobile applications that showcase what they uniquely offer. The travel packages offered, the various destinations and feedback of previous clients are just some of the many aspects that companies in this industry can include in a mobile application. Small-to-medium scaled businesses in this industry can also attract huge businesses as travellers just need to use a mobile application to schedule trips.
These are just a few of the many industries or businesses that will receive benefits from mobile applications. We understand this as Majestic People Infotech (MPI) is an experienced mobile application development company in Coimbatore, India. MPI has developed mobile applications as well as cross platform applications for clients from various sectors and regions. We invite you to discuss with us in person, through mail or through phone calls about how we can help your company for developing a mobile application.