Digital campaigns and promotions are a necessity of every business today. There are several options available, some of which have not even been utilized accurately by a large section of businesses. This is indeed the case of small to medium sized companies and start-ups that are just beginning to learn the tricks to achieve commercial success. Search engine optimization and social media marketing are two important aspects of digital campaigns. Each one has its own advantages. However, the volume and speed of their implementation may depend on factors that include the type of your business, the objectives, the target audience, and the budgetary limits. So which should your business choose?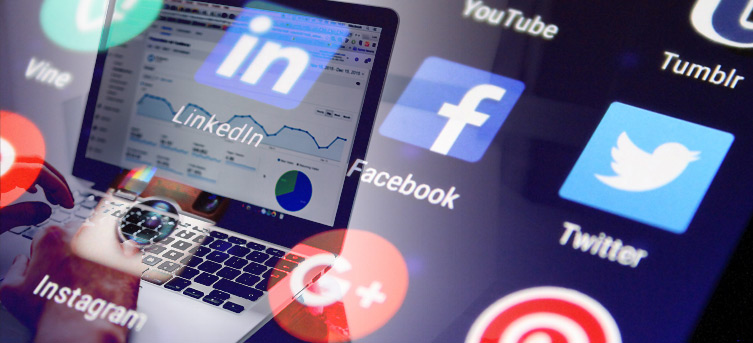 Benefits of SEO:
• Lesser Costs: This is one of the primarily crucial points to understand when opting for SEO campaigns. They do not involve payments for thousands of advertisements or repetitive costs to maintain a high flow of traffic to your website. With just a single upfront cost, the SEO Company in India that you select will implement strategies to achieve a higher ranking for your website on search engine results. In contrast to paid advertisements, your traffic will not decrease once the ad stops. Besides, there are no fixed costs for every SEO campaign. These can be modulated according to your specific business objectives, size of audience.
• Google Impact: The first thing internet users do when they have a requirement is to search on Google. This major search engine has high credibility in India as well as other parts of Asia. Most business SEO strategies (if not all) are cantered around being ranked among the top in the first page of search engine results. Hence, if your business is listed in these top results, its reputation will simultaneously increase by a large margin. A common concept is that if a company or business is listed on the top of Google's search engine results, then it should be a reputed and trusted one. This is regardless of your size or years in the business.
• High Competition: Several other businesses, organizations as well as independent professionals are investing on SEO processes in India. Every major company or business is listed in Google search engine results. Is your business visible among them? If not, customers will virtually regard your company as non-existent. The competition is high today and this will continue for the rest of the year and beyond. It is highly recommended that you contact a provider of SEO services immediately.
Benefits of Social Media Marketing:
• Popularity: Social Media platforms such as Facebook and Twitter are virtually used by everyone in the urban population. Social Media Marketing enables your business to be visible 24/7 whether or not customers have the necessity. A thin life of difference here is that you may not always provide products/solutions/services for particular demands. Instead, you indirectly generate that demand. Social Media Marketing also enables you to reach out to a target audience based on a special locality, age-group, interest, and gender. With this unique targeting feature, your advertisements can also be targeted at a specific audience for a particular time period such as festivals.
• Adaptation to Customer Mood: The moods or interests of the common public as well as prospective customers are immediately known on social media platforms. People of different interests, communities, origins, and even levels of income pour their hearts out on such platforms especially that of Facebook. You can study the mood of the buyer and his or preferences for products/services. Analysis can also be done on the current trends and the types of advertisements that have the most potential of grabbing customers' attention. Marketing and advertising strategies can be fine-tuned based on these insights.
• Word of Mouth: This is massive on social media platforms and has several additional benefits attached to it. A separate page can be created for your company or brand-name on Facebook and a community can be built around it. It needs to be kept in mind that posts and opinions shared on social media platforms will go viral. Positive reviews from existing clients and news about your latest products/services as well as your responsiveness to customers will be spread to millions within seconds!
Majestic People Infotech has subject matter expertise in providing services of both search engine optimization and social media strategy. We have provided such solution to varied industries including retail, manufacturing, education, and tourism among others. Contact us to discuss the unique SEO and social media marketing strategies that we can implement for your business.