Majestic People Infotech (MPI) is a leading website designing and software development company located in Coimbatore, India. We have more than a decade of experience in providing services to various clients from across India and from across the world. Hence, we understand that the magnitude of the crisis which the world is going through now and the impact it has on the lives of people as well as survival of businesses. Being an established IT outsourcing company in India ourselves, MPI also considers the number of commitments we have with clients from various industries. Hence, we need to balance the well-being of our employees and the assurances of project completion we gave to our clients.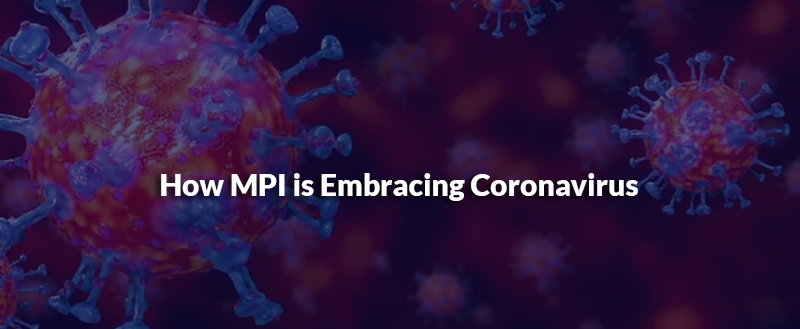 There may be a gradual lifting of the lockdown soon across India and the economy may get back to its feet. But this could take time and the delay could cost hundreds of lakhs if not more. Therefore, Majestic People Infotech has taken several precautionary measures to keep operating while ensuring no harm comes to the health of our employees as well. These are:
Working from Home: All our employees have been working from home and maintaining social outdistancing since the outbreak of Coronavirus also known as Covid-19 in India. Continuous coordination is maintained between different teams as well as various hierarchical levels through our very own communications app which also ensures maximum privacy. Employees operate in normal working hours and keep updating progress in activities with seniors of their respective teams.
Prioritizing: The tasks that need immediate attention will be placed on top of our work schedules. For example, incomplete custom website designing processes or the development of unique software applications. These contracts may have been signed earlier and their due dates may be nearing. MPI always fulfils the commitments we made to clients and strives to avoid delays in delivery to whichever extent possible.
Ensuring Security: The recent ransomware attack on an industry giant is a prime example of the importance that system-security has for businesses. MPI understands this perfectly and utilized the most advanced technology such as anti-virus software, firewalls and complex system-authentications to ensure security of all data in our systems. We completely assure the safety of our own as well as information that clients had entrusted us with. This is achieved by using only customized applications that we developed to communicate between employees and by monitoring our systems 24/7 for any malicious entry or unauthorized access.
Social Media Activity: We continue to remain active on social media platforms. There is also a humane side to MPI. In addition to business, we care about the well-being of existing as well as prospective customers. Our team of social media experts thus continuously engage with clients and offer support in any way that is possible. We believe that streams of communications with the public can be of advantage in the future.
These are some of the basic steps that Majestic People Infotech has taken for embracing the onslaught of Coronavirus. This is just a storm which we believe will pass away in due time. We hope everyone of you remains safe and secure until then.