Mobiles and mobile applications are conquering every household in India. Lesser costs, easy access to networks and heavy competition has ensured that mobile phones or more specifically smart-phones are no longer limited to the wealthy and elite population. Working professionals, businessmen, bureaucrats, ordinary consumers, and even school kids; everyone uses them! These applications have become a vital part of current lives; be it for professional or personal uses.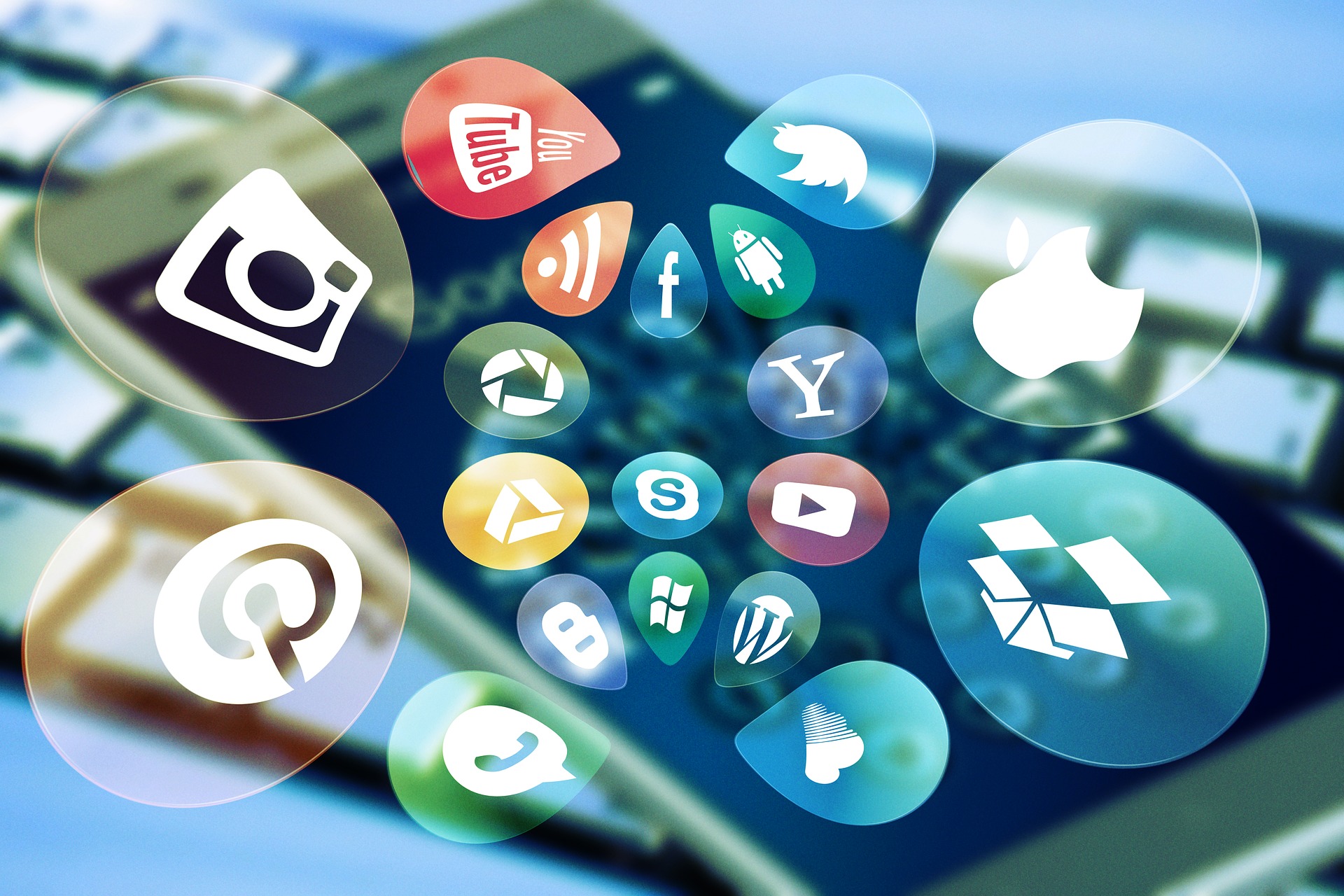 Yet it is interesting to note that each popular mobile application serves a purpose. On the commercial front, a mobile application can be used to chat with clients, to highlight products/services, act as gateways to main web apps or websites, to organize events, to book products/services, and more. Hence the bottom-line is that mobile applications are developed in India to serve particular objectives. They no longer are just for advertising or promotional purposes.
This post speaks about the latest mobile application trends in India for 2019:
Social Networking/Instant Messaging: Everyone knows about Facebook! Now what if such a similar social networking mobile application was uniquely developed for each office/organization? This trend has already started in certain big-names across India and more are following suit. The foremost advantage will be a better engagement between all employees of an organization, irrespective of their seniority levels. Along the same lines, a query or concern can immediately as well as directly be conveyed to senior management officials, without having to go through any red-tape.
E-Commerce: The name says it all! This market surely maybe dominated by giants such as Amazon and Flipkart. But that doesn't mean there is no space for any other. Strengthened by the Indian government's push to go "all-digital" in recent times, more and more entrepreneurs are beginning to understand the advantage of offering products/services online. By adopting this trend, a small-to-medium sized retailer of textiles or even a provider of stock-market brokerage services based in Mumbai can easily get clients from every part of India. Consumers just need to use an application on their mobiles for direct contact with the vendor. It is that simple.
Medicare: Healthcare organizations and medical professionals can also benefit from the advancements in mobile applications. This is also one of the latest trends in India, through which patients can contact doctors and receive diagnoses right through a mobile application. It may not sound possible; but technology makes it convenient. For example, the current photograph of a patient may shared with the doctor through the application accompanied with description of his or her ailment. The doctor can then prescribe certain medicines or refer the patient to a specialized medical center nearest to his/her location. In another instance, patients can upload an image of the medical chit doctors had issued them for purchasing relevant medicine. A mobile application ca n be developed in which all pharmacies in the locality get signed-on to it. The nearest pharmacy can then deliver these medicines to appropriate patients. However, mobile applications may not be the entire solution for now and there is a lot of scope left for improvement.
IoT: Imagine how you would feel if you could control all electronic devices such as air-conditioners, printers and even computers in your office right from a mobile application? This is possible with the concept of Internet of Things or iOT in which all electrical devices are interconnected with the common point being a mobile device. The application in the mobile then stores data from all these devices and then operates on a machine-to-machine strategy. In simpler terms, the IoT application in your device can instruct other devices how to act or when. Primary benefits of having an official IoT app in an office are being able to keep information secure and also monitoring activities around the environment.
These are some of the popular trends. There are more such as GPs systems on the phone and finance related applications. The assistance of Majestic People Infotech, an experienced mobile app development company in India can help know more. Let us know when we can discussions on the same.