Technology continues to advance aggressively but recent developments have indicated that businesses across different parts of the world as well as across India may have a tough time in keeping up with these advancements. Speaking about advancements in technology; a concept that is rapidly making an impact on business, as well as other operations, is a mobile application. It must be well-known that a mobile application is a software application that is designed to run on a mobile device. Several companies are identifying its advantages and wish to develop customized mobile applications.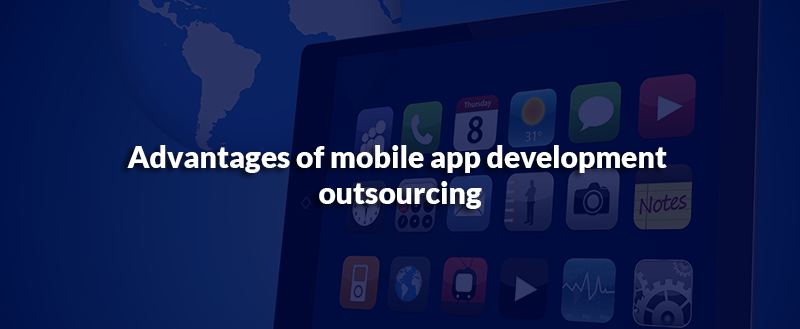 But they may not have enough resources, presence of technologically qualified staff and/or the required funds for the same. Hence, the suggested alternative is to opt for outsourcing to companies such as Majestic People Infotech (MPI). We are an experienced mobile application development company located in Coimbatore, India. MPI has experience in fulfilling requirements of outsourced development activities for clients from different parts of the world as well as from across India. We recommend you to also outsource app development processes because;
Reduced Risk Factors
Unpredicted events or natural disasters such as the recent outbreak of Coronavirus could have serious impact on businesses. There could be no restrictions on travel, government regulations on workspaces, and more. Bad weather conditions such as sudden storms could also play spoilsport to installed infrastructures. MPI's mobile app outsourcing services give the perfect solution as our team is always active; either in the office or in remote locations. There will be no delay or hindrance in our provision of services.
Continuous Support

There could be instances which require suggestions/recommendations for the best technology, platform and cost to develop a mobile application. This may not be a part of a company's main line of business. Examples include an educational institution as well as a financial organization like a bank or insurance company. A government department like that of public transport can also be an example. For these clients, the process does not stop with the development of a mobile application. Again, outsourcing centers in India like MPI can solve this by offering support and maintenance services whenever required.
Timesaving
A company or retail business can concentrate on its core operations while MPI takes care of all that is involved in a mobile application development process. This will ensure a lot of time is saved and that unnecessary money along with resources are not spent on technological processes. Mobile app development outsourcing can be very beneficial in conducting business even during challenging times such as health disasters and others.
Lesser Expenditure
This benefit can eb extended to other aspects of IT Outsourcing as well. Businesses and commercial enterprises need not hire full-time staff for a specific requirement of the mobile application or any other form of technology. An outsourcing company like MPI will assign only the required staff members along with charging only for the specific time that is used in completing a client's requirements. It will indeed be cost-effective.
In conclusion, outsourcing your mobile app development process and/or other Information Technology requirements to MPI can ensure that your business functions smoothly without any interruption. Reach out to us for more discussions.